1. Welcoming Fall -- A Message from CTLT Indigenous Initiatives
2. Upcoming sessions:
a. Office of Indigenous Strategic Initiatives ISP Implementation Toolkit Workshops
b. Indigenous Initiatives Design Series -- October 28, November 2, November 4
c. CTLT Indigenous Initiatives Virtual Coffee Drop-ins
3. Recorded Session: Supporting Classroom Climate with CTLT Indigenous Initiatives Resources -- August 23
4. CTLT Indigenous Initiatives's Amy Perreault awarded UBC President's Service Award for Excellence
5. What I Learned in Class Today: Listening to Student Voices of the Past and Present By Keirra Webb
6. Orange Shirt Day: CTLT Edubytes
7. Across Our Desks: news and articles related to Indigenous engagement in teaching and learning
1. Welcoming Fall -- A Message from CTLT Indigenous Initiatives
We hope you and your loved ones are staying well and safe as we continue to live in these unprecedented and challenging times. As we return to campus and while there are still many unknowns, one thing is for certain: we are excited to start off a new academic year and continue to engage with you on Indigenous engagement in teaching and learning.
This Fall, our programming will include our monthly Classroom Climate Workshop Series, events with our campus and community partners, and we are hosting a Design Lab Workshop Series which will start at the end of October. Our
What I Learned In Class Today Renewed Project team
will be releasing new materials from their research, and in conjunction with other campus partners, will be releasing continued professional development asynchronous courses like the
Respect, Sincerity, & Responsibility: Land Acknowledgements at UBC course
.
Sending you all some back-to-school energy as you make this transition. We look forward to seeing and connecting with you all this Fall.
A three-part workshop series for anyone who is interested in integrating Indigenous content and ways of knowing into a course or learning project they are developing. The series has been intentionally designed to span 3 required workshops, where participants have the opportunity to reflect on their learnings in between sessions and adapt the learning to fit their own context. To register, participants are required to commit for the entire series.

This workshop series is suitable for members of the UBC teaching and learning community who have some familiarity, knowledge and experience designing and delivering their own courses, are interested in integrating Indigenous perspectives and topics in their courses, and have previously attended Classroom Climate series workshops or have attended other workshops offered by our team.
In this session, the facilitators showcased three resources that the CTLT Indigenous Initiatives team have co-created to support bridging knowledge gaps in curriculum and ways to create supportive and productive classroom climates. The session explored how to bring in Indigenous-centred resources to support curriculum development and classroom climate in a good way, and the importance of validating Indigenous knowledges, perspectives, and stories in the classroom.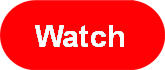 Congratulations to Amy Perreault, our Senior Strategist, on being awarded the President's Service Award for Excellence!

The President's Service Awards for Excellence acknowledges staff who have made outstanding contributions to UBC, and who excel in their personal achievements. Grounded in her own experiences as an Indigenous student at UBC, Amy leads our team with a dedication to building genuine relationships and connections across UBC to further Indigenous initiatives across the university. Congratulations again Amy!
This academic year, we invite the UBC community to engage with student voices in the latest iteration of the What I Learned in Class Today project: Student Perspectives. This article includes an update on the research team's work over the previous year and what to look forward to in the coming months.
September 30th is the National Day for Truth and Reconciliation, a day set aside to honour Residential School Survivors, their families, and communities, and to look closely and deeply at the legacy and effects the Residential School System has left behind.

The CTLT Indigenous Initiatives team, in partnership with the Indian Residential School History and Dialogue Centre and Xwi7xwa Library, shared resources that have been helpful to us in learning about the legacy and ongoing impacts of the Residential School System.
7. Across Our Desks: news and articles related to Indigenous engagement in teaching and learning
Daniel Heath Justice explores this mysterious creature's history (and its various reputations over the centuries) in Raccoon, recently released on June 14. In this interview with Out Smart, he touches on some of the connections he sees between animals, Indigenous rights, and queer rights.

Read the article

In early October 2020, CTLT Indigenous Initiatives hosted a conversation on decolonizing citation practices with Bronwen Mckie from Xwi7xwa Library. Many asked what to do to continue their learning, and in this article from The Conversation, it discusses different ways to support Indigenous scholars in academic publishing and the various forms of discrimination that exist in the publishing process.

Read the article
In this online conversation with Althea Thauberger, Musgamakw Dzawada'enuxw artist and activist Marianne Nicolson, they discuss and help us understand how particular photographic acts as opportunities for assertions of sovereignty, representation, and agency during the potlatch ban in the early twentieth century.
Listen to the dialogue
Best Wishes,
CTLT Indigenous Initiatives